Creating a home.
Kimbilio Hospice
Kimbilio Hospice (Kiswahili for Refuge) is a 24 bed, inpatient hospice that provides quality palliative care services to adults and children living with life-threatening illnesses. For information regarding admitting a patient, please contact Kimbilio Hospice in Kenya.
Pain Management
Spiritual Support
Psychological Support
Physical Therapy
Symptom Management
Nutritional Support
Social Support
Bereavement Support
Community Based Care
Tumaini na Afya
Tumaini na Afya (Kiswahili for Hope and Health)  provides community based palliative care services to people in their homes who are living with HIV/AIDS, cancers, and other life-threatening illnesses. Tumaini na Afya also offers care for orphans and vulnerable children. This program was created in 2004 in response to the needs of the community surrounding HIV.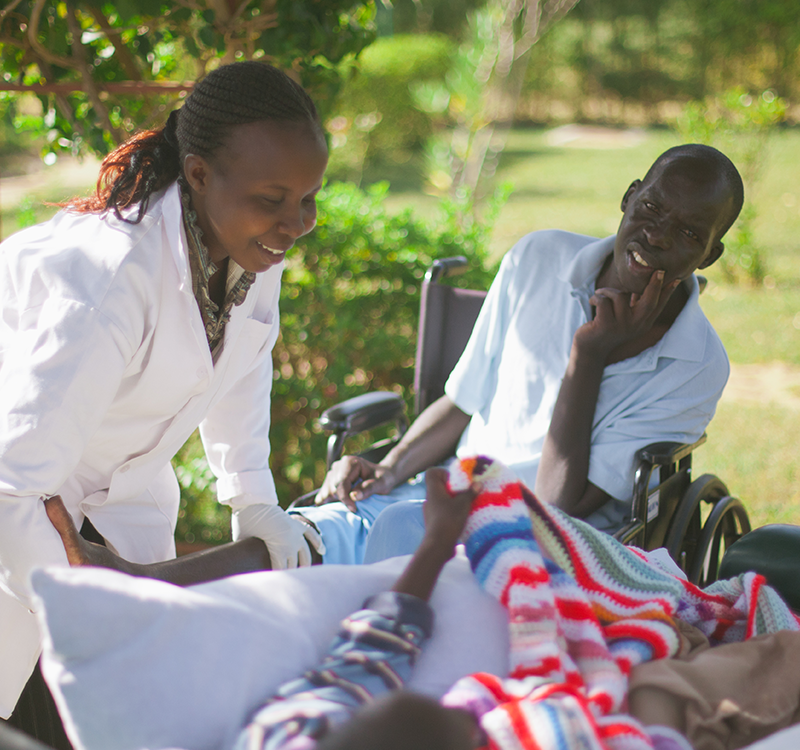 Why Palliative Care?
The rising cancer rates across Kenya as well as the AIDS crisis has increased the need for well-developed and integrated hospice and palliative care services. According to the World Health Organization (WHO), 80% of cancer patients in Africa have advanced incurable disease at first presentation to a health facility, and cancer rates in this continent are expected to grow by 400% in the next 50 years.
The WHO has also stated that palliative care is a basic human right and defined this care as "an approach that improves the quality of life of patients and their families facing the problems associated with life-threatening illness, through the prevention and relief of suffering by means of early identification and impeccable assessment and treatment of pain and other problems, physical, psychosocial and spiritual." This is the essence of the mission of Living Room Ministries International.
Kimbilio Funeral Home
Kimbilio Funeral Home provides mortuary and funeral home services to families in Western Kenya. Our services include: bereavement care, body embalming and preservation, flowers, caskets, tents, chairs, and transportation.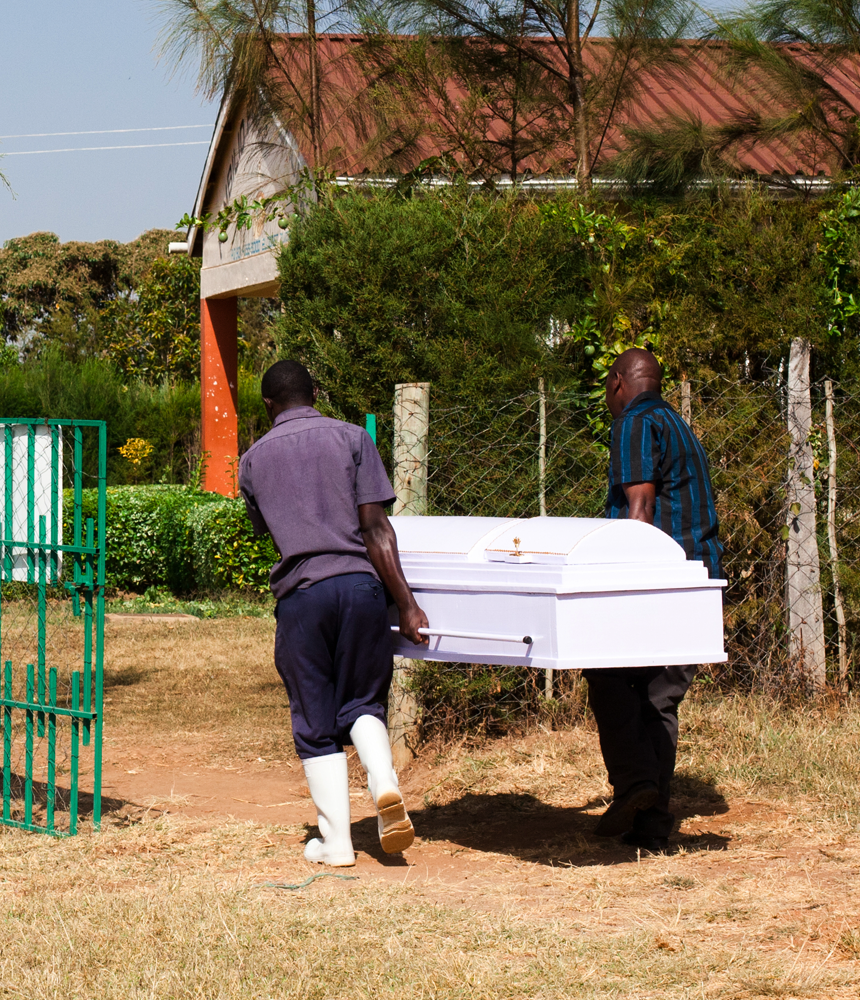 Serving the Kingdom.
Goals & Objectives
The activities of Living Room Ministries International are guided by the following five goals:
Kimbilio


To provide inpatient palliative care services to individuals and families affected by life-threatening illnesses.



Tumaini na Afya


To provide community based palliative care services and orphan care.



Systematic Transformation


To partner with the Ministry of Health in Kenya and other key stakeholders to strengthen palliative care services through education and demonstrating a model of care.



Partners


To involve partners both locally and internationally in the mission of Living Room.



Financial Sustainability


To create activities which lead towards financial sustainability.

To achieve these goals, Living Room Ministries International strives toward the following objectives:
To provide relief from pain and other distressing symptoms.

To affirm life.

To provide holistic care by integrating the psychological, social, and spiritual aspects of our patients.

To offer a support system to help our patients live as actively as possible until death.

To offer a support system to help families cope during their loved one's illness and in their own time of bereavement.

To use a broad multidisciplinary team approach to address the needs of our patients and their families.

To enhance the quality of life of our patients, and where possible, positively influence the course of illness.

To educate and sensitize the wider community about palliative care, so that individuals with life-threatening illnesses can be identified earlier, assessed properly, and benefit from palliative care services.
Partner with us!
Join us in our mission!

One of the best ways to get involved is to become a financial partner with Living Room Ministries International. Click on the link below to learn more about our new ventures, ongoing projects, and other ways that your contributions can help grow God's kingdom.

GIVE TO LIVING ROOM TODAY!
Get Updates
Stay connected and receive updates, prayer requests, stories, finacial reports and more…