Our Journey
Many stories knit together to make one.
Founded in 2009, Living Room Ministries International is a registered Non-Governmental Organization (NGO) in Kenya and a 501(c)(3) in California, USA.  It began from the work of a community-based HIV/AIDS prevention and treatment program, Tumaini na Afya (Kiswahili for hope and health), in Western Kenya. For several years, Tumaini na Afya's work focused on reaching Kenyans in rural areas for HIV testing and treatment, education on HIV prevention, home-based care for those living with HIV/AIDS, and providing care for orphans. Living Room was created to extend that work by caring for those who were suffering from pain and symptoms associated with dying.  Living Room was birthed from the cries which were heeded from countless patients lying in anguish under the shades of trees; from mothers who were helplessly watching their children writhe in needless pain; from health professionals who lacked training and access to essential analgesics. Through the small but essential act of listening, Living Room saw a tremendous need to work with the community to bring hospice and palliative care services to the small Kenyan village of Chebaiywa.  This is where Kimbilio Hospice began – one of only two in-patient hospices in the country of Kenya, serving a population of 44 million people.

Our Vision
To create a community of compassion that honors life and offers hope.
Creating a hospice home where no one has to die alone.
Extending quality physical, psychosocial, and spiritual care to individuals faced with life-threatening illnesses.
Providing emotional and tangible support to families during their loved one's illness and time of bereavement.
Providing palliative care education and training for caregivers as well as health care providers in Kenya.

Our Belief
Every person was created in the image of God.
In 2009, Living Room Ministries International was established to address the many injustices that remain for those living with life-threatening illnesses in Kenya.  Guided by the belief that every person is created in the image of God, Living Room's work is much more than simply treating a disease.We are caring for a person holistically. Race, tribe, religion, educational level and the ability to pay do not do not determine a person's value and thus, do not interfere with the care provided by the Living Room team.  Our goal is to achieve the best quality of life for individuals and families facing advanced disease.

Our Ministry
"Whatever you do, work at it with all your heart, as working for the Lord, not for men."
Colossians 3:23
Kenyan Staff
It's more than a job.
Our team is unified by our commitment to honoring life and offering hope to our patients and their loved ones. We are comprised of caring individuals with a passion to see the vision of Living Room be achieved in every aspect of the organization.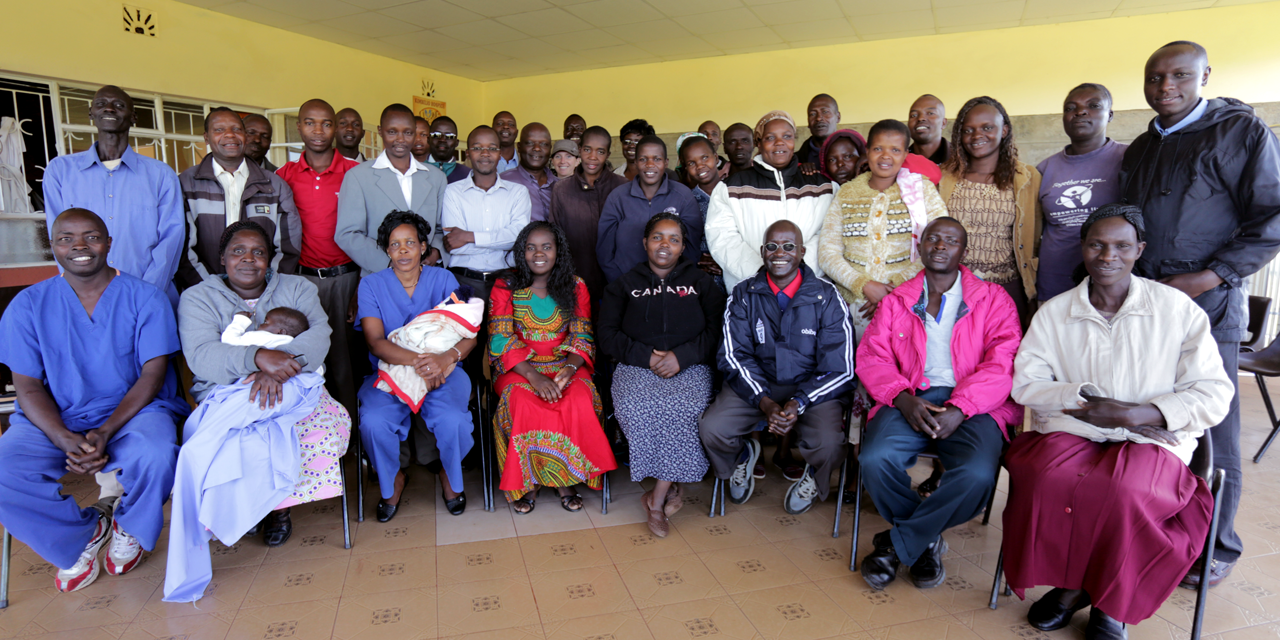 David Tarus


Chairman — Kenya

David Poole


Chairman — USA

Juli Boit


Secretary — Kenya

Pamela Malloy


Secretary – USA

Janet Boit


Treasurer — Kenya

Scott Kujath


Treasurer — USA  
Peter Boit


Member

Mary Herbert


Member

Eric Martin


Member

Dennis McGowan


Ex-officio Member

Christian Mungai


Member

Allison Tarus


Member
Partner with us!
Join us in our mission!

One of the best ways to get involved is to become a financial partner with Living Room Ministries International. Click on the link below to learn more about our new ventures, ongoing projects, and other ways that your contributions can help grow God's kingdom.

GIVE TO LIVING ROOM TODAY!
Get Updates
Stay connected and receive updates, prayer requests, stories, finacial reports and more…